Trademark Registration Online in India
After the process of registering a patent, the patent holder gets intellectual property rights to an invention. Once you get the patent you also get the full right of making, using, selling or importing the product or process and prohibits others from copying it.
The patents in India are governed by the Patent Act 1970 and Patent Rules 1972. Further, a patent is granted for 20 years. Sabkuch Legal is one of the best in the domain in Patent registration and provides Patent Registration service across India.
Steps for patent registration
We will gather basic information which will be required for patent filing to get you the patent.
A patent search will be conducted by us after receiving all documents from your side.
If your invention is found to be unique, we will draft patent application for you.
The next step involves filing of patent application with Indian Patent Office.
Thereafter, we will mail you the acknowledgement regarding the same.
This is followed by examination and issuance of examination report
Final step is the granting of patent.
Benefits of Patent Registration
Since you have exclusive rights on patent product, the competitors are kept at bay.
Patent holders can charge a premium for their invention thereby increasing their revenue.
It makes it easier to raise capital for your business, if you are ready to sell or license the patent that you possess.
The credibility of the inventor will go up after the patent registration is done.
Requirements of getting a patent
Inventive or non-obviousness: The subject matter you wish to get patented should not be obvious to experts in the field and should be technologically advanced.
Patentable subject matter: According to the Patents Act, section 3 and 4 contains the list of non-patentable subject matter. Your invention should not fall under this list.
Novelty: The invention should be new and innovative. It should not be used in public domain or elsewhere around the world.
Industrial applicability: The patented invention should be usable in the industries or public domain.
Process to avail our Patent Registration service:
Connect with us online or give us a call.
Our agent will listen to your query and transfer the call to our relevant empaneled lawyer.
Our empaneled lawyer will listen to your query and if needed direct you to visit our office.
If you wish to avail any additional service then you may purchase our Platinum Membership Card or Platinum Membership Elite Card, at reasonable discount.
Bring your relevant documents to our office to show to our experienced empaneled lawyers and get your Patent registered.
We try our best to complete your task in 2 business days.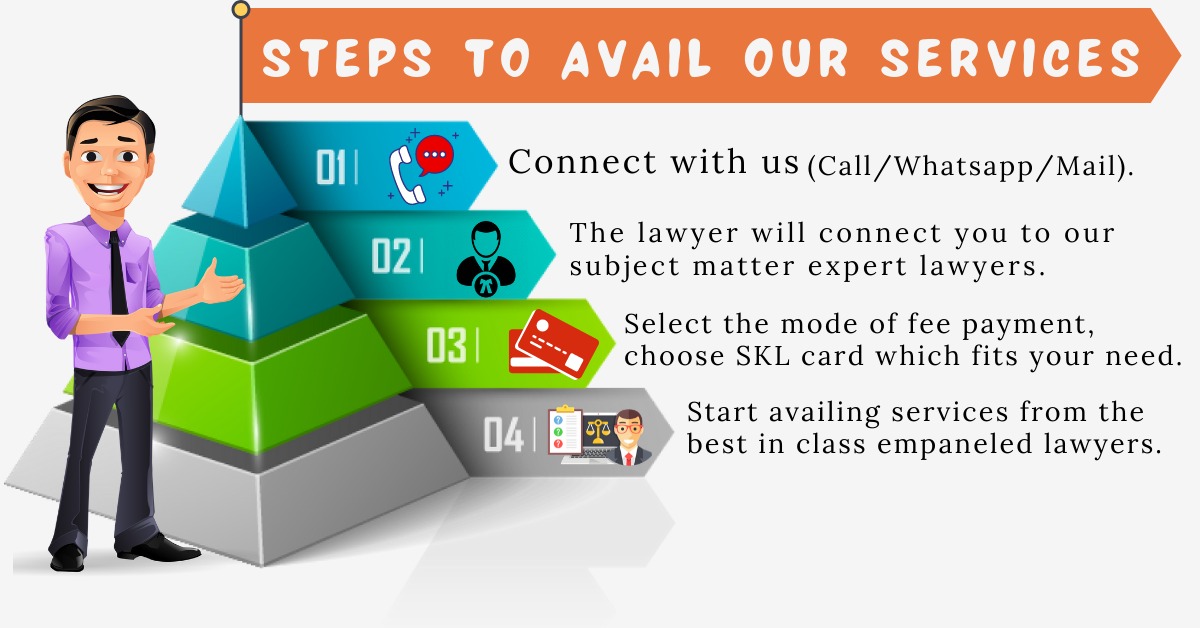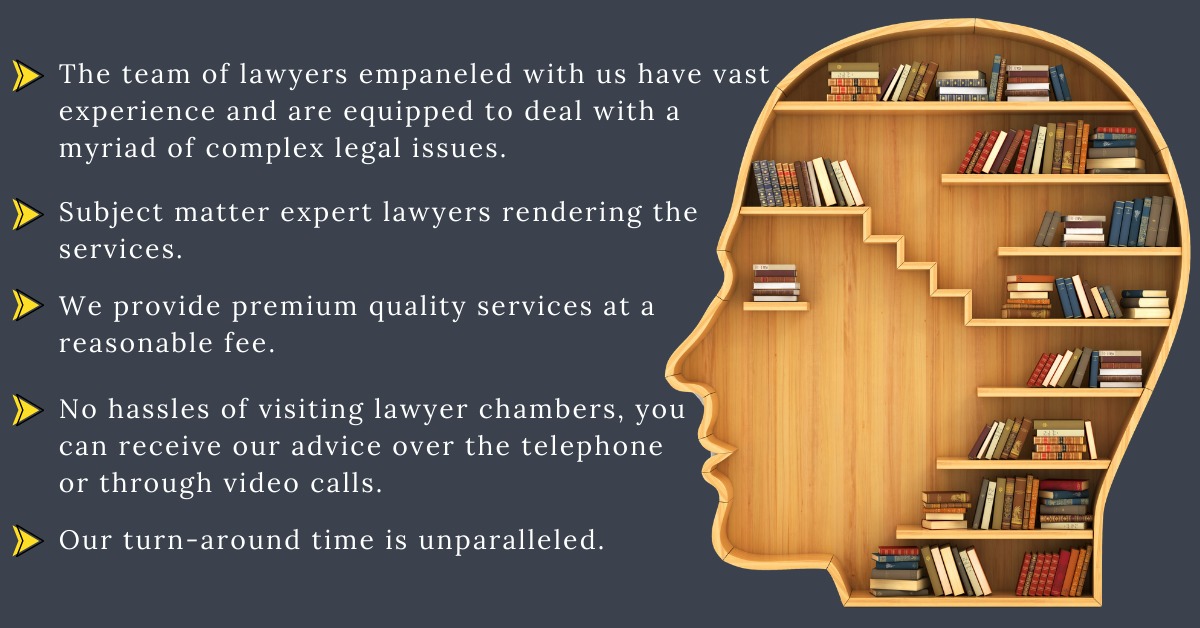 Frequently Asked Questions
What is Patent Registration?
After the process of registering a patent, the patent holder gets intellectual property rights to an invention.
What is the process of granting patent?
Patent is granted in following steps -
Patentability/Novelty research
Drafting of patent application
Filing the patent application
Publication of patent application
Examination
Issuance of examination report
Grant of patent
What can be patented?
The following can be patented :
Machine, apparatus or other articles
Art, process, method or manner of manufacture
Substances produced by manufacturing
Computer software with technical application to industry or used with hardware
Why is patent search essential?
Patent search is essential to prevent the patent from getting rejected and to save time and effort.
For how long is Patent granted?
Patent is granted for a period of 20 years.
What is provisional patent?
By filing an appropriate provisional patent application a person can market the invention without fear of losing his patent rights, procuring cash to proceed with development and further patent operations.
How long does Sabkuch Legal take to complete Patent registration?
We try our best to complete your task in 2 business days.
Why Sabkuch Legal?
We have been registering Patents since many years.
Experienced expert lawyers filing your Patent.
We have one of the most competent team of dedicated lawyers.
We provide services at very reasonable prices.
One of the best turnaround time in the industry.
Our Platinum Card offers great discount on bouquet of services.